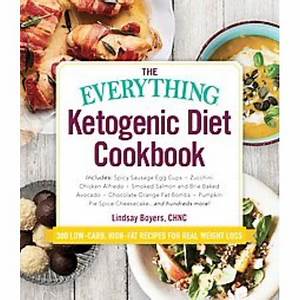 Discover the health benefits of the ketogenic diet with 300 low-carb, high-fat recipes for weight loss and more!
The ketogenic diet is a healthy eating plan that is low in carbs, high in fats, and moderate in protein. When properly followed, this combination can lead to weight loss, lowered blood pressure and cholesterol, improved gut health, and increased brain function.
With 300 delicious and satisfying recipes for everything from energy-fueling breakfasts and smoothies to indulgent desserts and tasty snacks, 
The Everything Ketogenic Diet Cookbook
 is an all-in-one introduction to this wildly popular lifestyle. Packed with customizable daily meal plans, this cookbook has everything you need to adapt to the ketogenic diet, and can help you lose weight and improve energy, without feeling deprived.