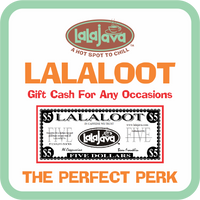 If You Like Palm Trees, Reggae Music and chillin' under an umbrella, You will love our Lalajava Brand. Our California Roots are displayed evrywhere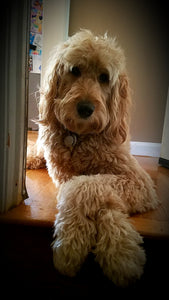 Say Hi To Kona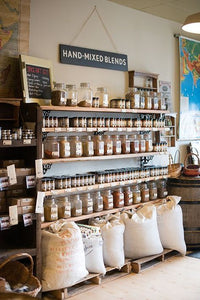 Bulk Teas and Coffees
In-Store Display Coming Soon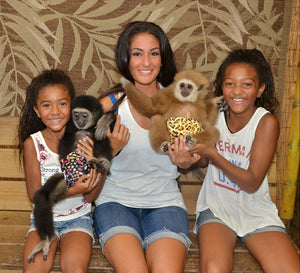 We Are Pet Friendly
Bring your well behaved furry friends and enjoy our patio area
LALAJAVA IS WAY MORE THAN COFFEE
Check out our line-up of beverages. Our Grilled Cheese Bar is a Local Favorite.
TD4 (to die for) Tomato Soup
Da'Kine BEVERAGES AT LALAJAVA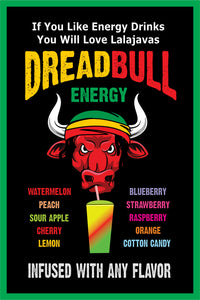 Dreadbull Energy Drink
No BullS%$! If you like energy drinks you'll love our Dreadbull. Made with Green Tea or Sparkling Water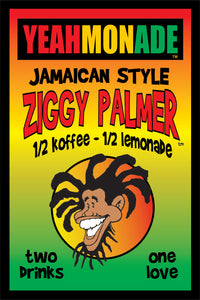 Ziggy Palmer our Lalajava Trademark
Coffee combined with Fresh Squeezed Lemonade. Try it before you react. This is a Life Changing Summer Beverage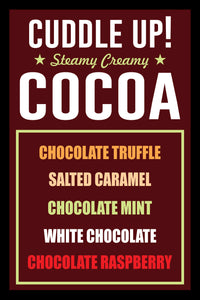 Gourmet Cocoas, Cozy Cups of Cuddly Yum!
This is a small sampling of our Cocoa line up. We are constantly adding new seasonal flavors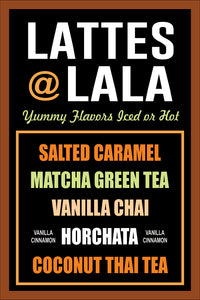 Lala Lattes are Sooo Popular
We are passionate about getting our Signature Lattes PERFECT! Enjoy them Iced or Steamed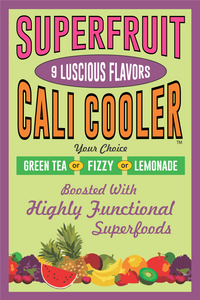 Cali Coolers...Cowabunga Dudes!
A super cool, refreshing SuperFruit Green Tea Beverage, Hand made and picked from our Cali Roots. Sand Sun and Surf.. Summer Never Ends at Lalajava
Tiki Tea "Vacation in a Glass"
Lalajavas own award winning brand. A naturally
sweetened iced tea
mix blended with
luscious tropical
flavors, infused with coconut water A "Vacation
in a Glass." Paradise on Demand.
Just add filtered water, sparkling water or your favorite wine with fresh fruit pieces for the Worlds Best SANGRIA
Location
LALAJAVA "Hot Spot To Chill"
290 W. Main Street Northboro, MA 01532
Open Every Day 7am-5pm
EVENT SPACE AFTER HOURS
Lalajava is available for private rental after hours!  Lalajava offers a unique location that provides an opportunity to host private events for a company meeting, networking or special occasion.
Call for Details and Availability 508.393.7625