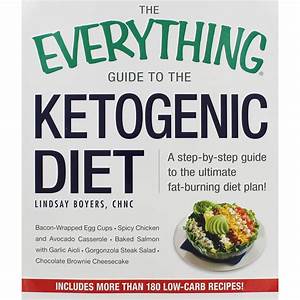 Drop the weight and get healthy with a low-carb, high-fat diet!
Have you tried to lose weight on low-carb diets, only to find yourself struggling with cravings and ultimately putting the weight back on? It's time to try the ketogenic diet, a healthy eating plan that is low in carbs, high in fats, and moderate in protein. This combination provides real fat-loss results, as your body burns fat for fuel. In this all-in-one guide, you'll learn:
How your body obtains energy
What ketosis is and how it helps you lose weight
How to calculate your personal macronutrient ratio
Which foods to avoid and embrace
How to reduce your body fat and improve insulin levels
With customizable daily meal plans, you'll learn how to adapt the ketogenic lifestyle to suit your own needs and tastes. If you're looking to lose weight, improve your energy, and never feel deprived with flavorful, natural whole foods, 
The Everything Guide to the Ketogenic Diet
 has you covered.